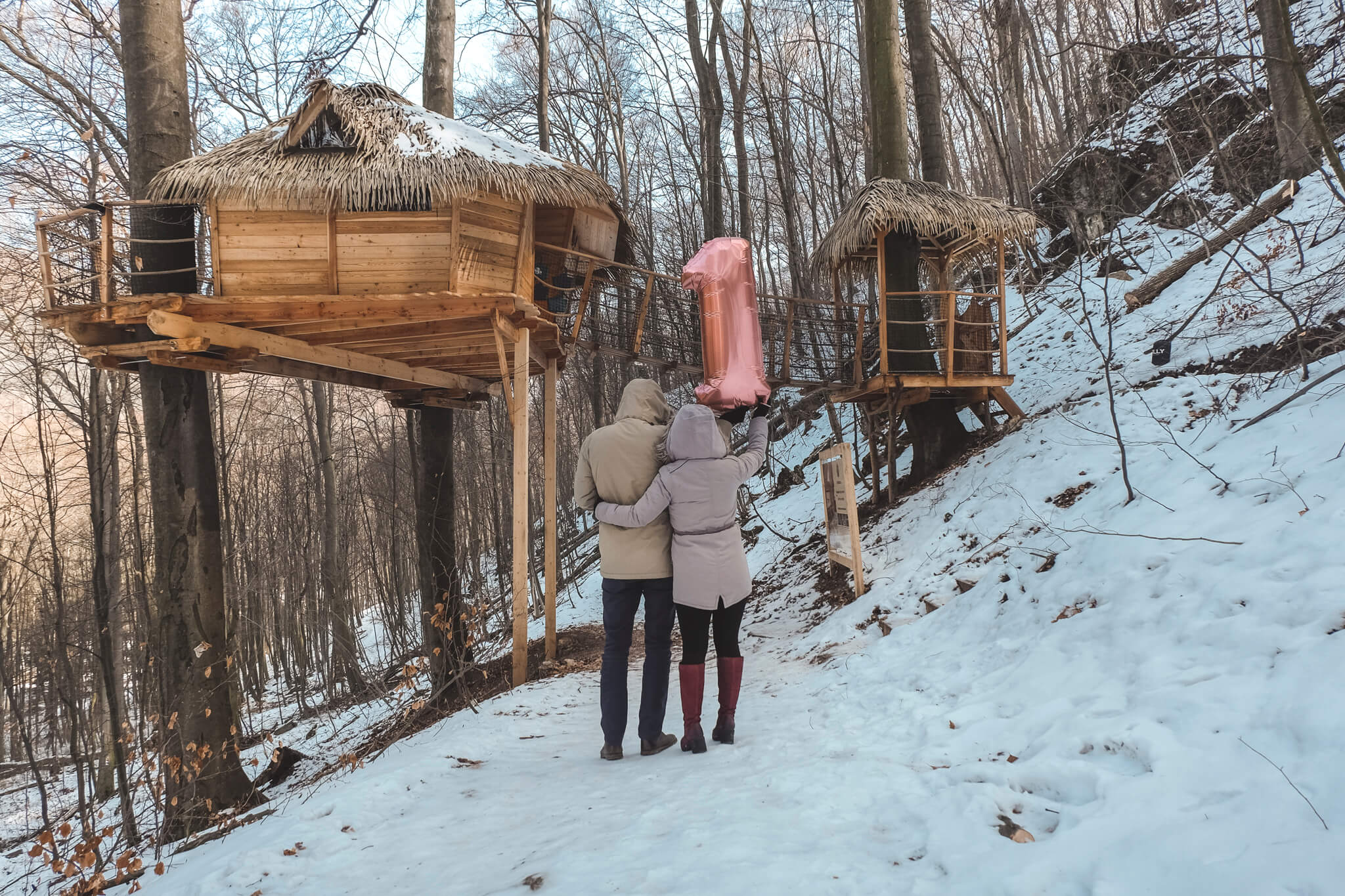 It's been a year since I had a weak moment and agreed to help with this blog, occasional traveling and such.. People make mistakes. Not everything was bad though. I've seen some nice places, tried fine food and wine, met interesting people, but it comes at a price. This photo for example.
"Let's go to woods, we'll bring balloon and take pictures." It will be fun, they said. Yep, until you spot the judging look on deer's face. There is no fun taking pictures in -10°C as you can't feel your fingers, your cheeks start to freeze so you talk in slow motion and you know brown hares are slugging you off.
Thanks, but I'll rather pass next time.
Btw, if you are brave enough, you can win 1 night for 1 – 4 people inc. breakfast in a unique tree house (in the photo) in the woods in Trencianske Teplice, famous spa town in Slovakia. More info on instagram.