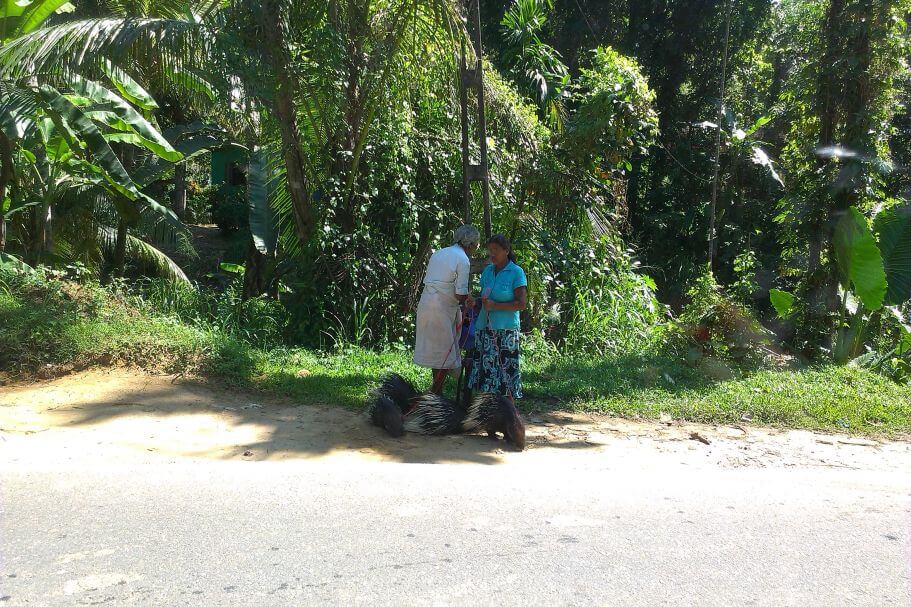 "I am going to walk my porcupines really quick then I'll do some shopping."
This is quite unusual view for some people. Quills are for sale, buy one, get one free – just 5 dollars if we understood it right. They can be used as quill pen, good old times. 🙂
We did not buy any, too spoiled by modern technology too awkward to see what would happen.